Now that the Democrats have taken control of Congress, hundreds of GOP Congressional staffers are now in a
mad scramble
for employment. "The hundreds of Republican staffers — not to mention more than a few Members — who will lose their jobs in the next few weeks are going to face a hostile marketplace on K Street as unemployed Republicans flood the market."
I really feel their pain. Really. That means the uber-patriots from GOP Congressional offices that shut down the Miami vote counting in 2000 below, are getting their pink slips soon.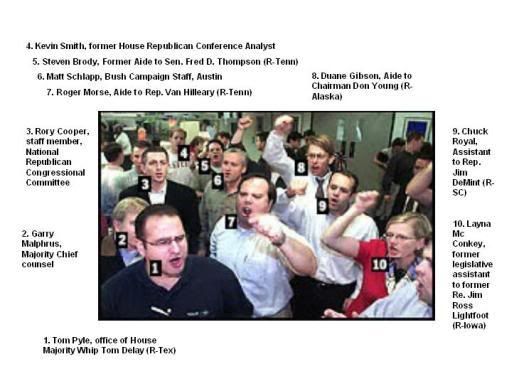 Judging from that manufactured display of outrage, it's clear that their best career path is to join the CapitalOne credit card marketing team. What's (Left) in YOUR Wallet?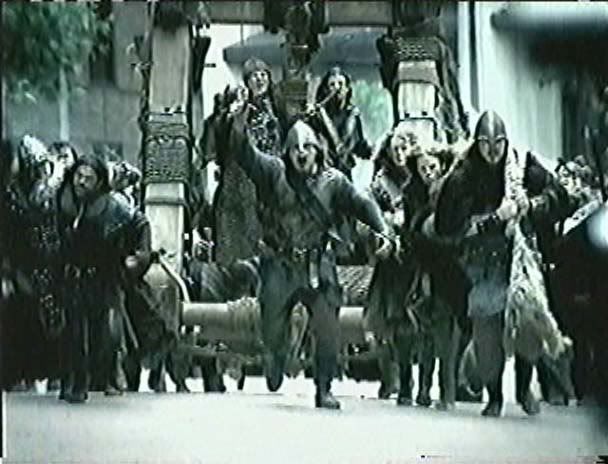 Miss ya already.